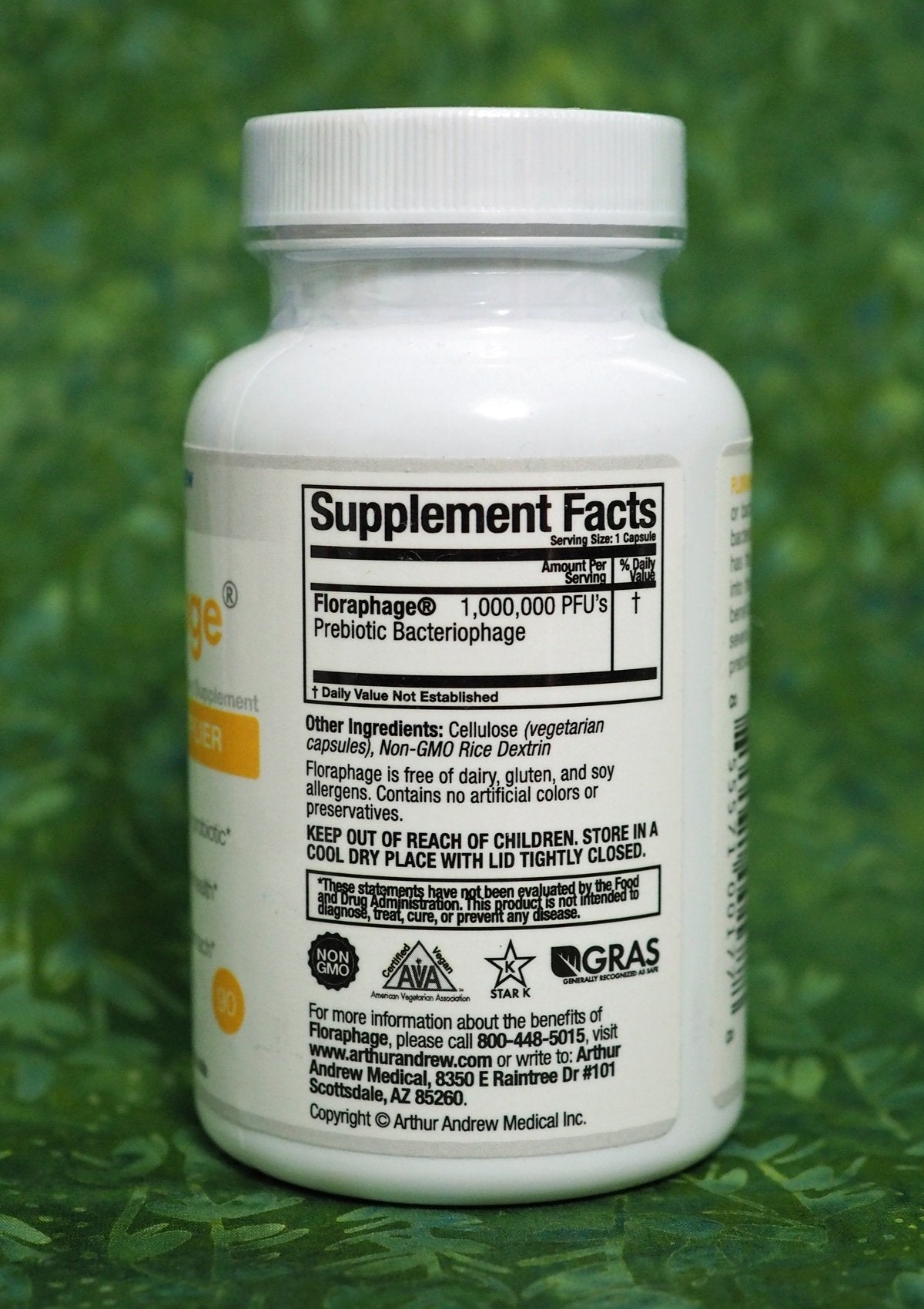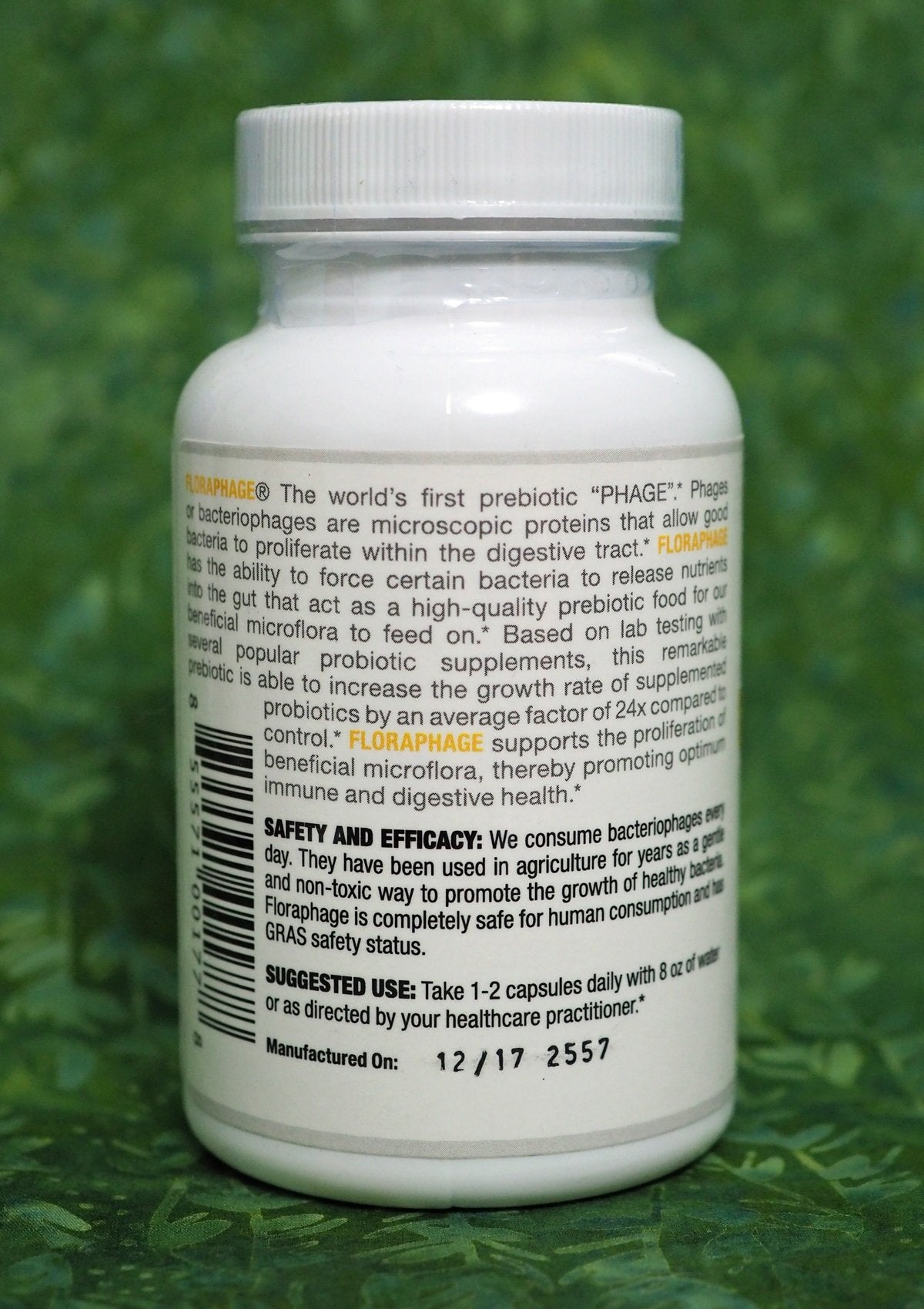 Floraphage, A Phage Probiotic Multiplier
Sale price

$49.99
Regular price
(/)
---
Floraphage contains phages (also called bacteriophages) which are tiny living proteins found everywhere in nature. Each of these phages replicates itself by invading a specific type of bacteria. It injects its own genetic material into the bacteria which causes it to explode into many tiny particles. These exploded particles become food (prebiotics) for our good gut probiotic bacteria. Floraphage can provide a tremendous amount of food for the probiotic bacteria regardless of whether these bacteria are indigenous to our bodies or from supplements. Research has shown the probiotics can be multiplied by as much as 2400%, which is 24 times the original amount.
Phages, or bacteriophages, are everywhere. They're in our food, in the water we drink, and everywhere in nature. They have been used safely in the agricultural food industry to control bacteria for many years. 
The benefits of Floraphage include:
Increases the potency of the probiotics already in your body
Increases the potency of the probiotic supplements you have taken
Can be taken alone or with a probiotic supplement
Does not cause gas and bloating like fiber and starch prebiotics
Functions in both the small and large intestines
Functions in the urinary tract
Is not harmed by digestive juices in the stomach
May ease digestive discomfort
Starts working immediately
 Ingredients
Prebiotic Bacteriophage, Cellulose (vegetarian capsules), non-GMO rice dextrin.
Floraphage does not contain gluten, dairy, soy, tree nuts, peanuts, or shellfish. Floraphage is non-GMO, vegan-friendly, certified Kosher and has GRAS status with the FDA. 
If you want more detailed information on Floraphage, please click here.
Information, statements and products on this website have not been evaluated by the FDA and are not intended to diagnose, mitigate, treat, cure, or prevent any disease or health condition.
Floraphage, A Phage Probiotic Multiplier
Sale price

$49.99
Regular price
Choose options